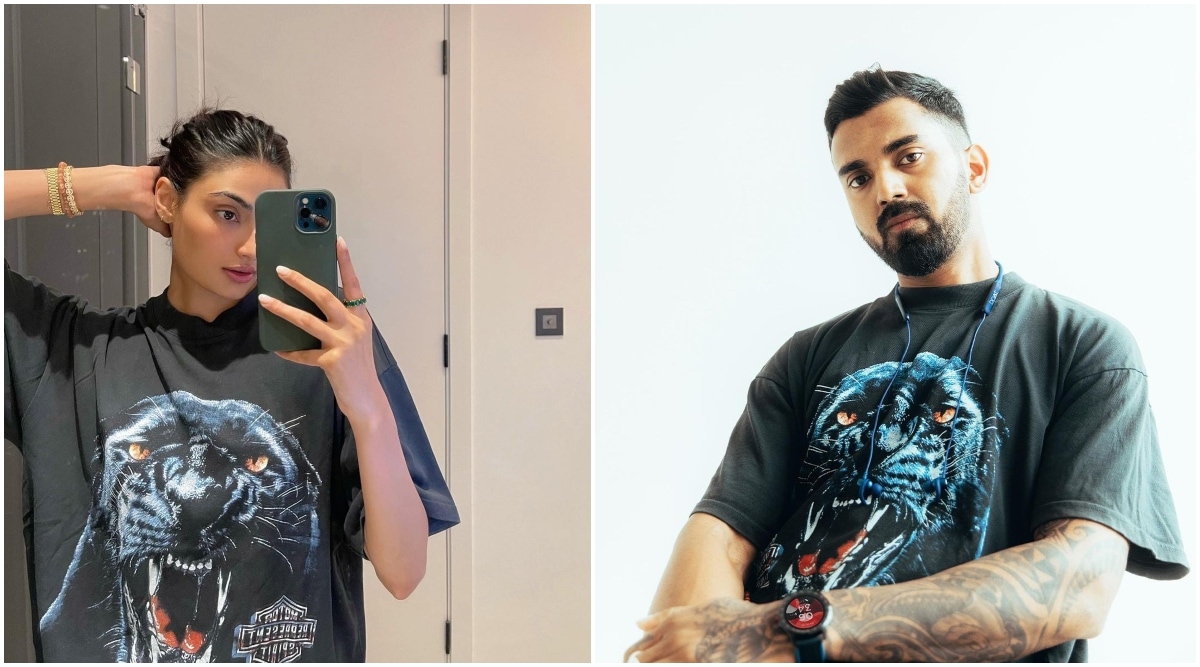 Bollywood actress Athiya Shetty and cricketer KL Rahul have been in the spotlight for the past few days. The two are dating and have recently officially announced their relationship. They are both hugely active on social media. Recently, another photo of the two went viral. It shows Athiya wearing her boyfriend's hoodie. So there is a lot of discussion about these photos.
A few days ago, Athiya had posted a photo of her on Instagram. She was wearing a t-shirt with a black print. A few days ago, KL Rahul wore a t-shirt with a similar color print. As a result, many netizens are making similar comments under the photo of both of them.
Not only that, a few days ago, the two of them were wearing bean colored hoodies. He also shared a photo of it on his Instagram. These photos have been collaged and shared on an Instagram page called Marketing by Raj. It shows them both wearing the same color hoodie. Under this photo, cricketer Mayank Agarwal commented, "It looks like this hoodie has been seen somewhere."
Meanwhile, looking at these two photos, Athiya and Rahul are seen sharing each other's wardrobes. It is also said that both of them feel very comfortable.
Athiya is the daughter of actor Sunil Shetty. Athiya made her Bollywood debut in 2015. She made her acting debut in the movie 'Hero'. She has also acted in 'Mubarak' and 'Motichuk Chaknachur'. The relationship between Bollywood and cricket is very close. Many couples in Bollywood and cricket are still in the news today. The couple Virat Kohli-Anushka Sharma, Zaheer Khan-Sagarika Ghatge and Yuvraj Singh-Hazel Keach have also tied the knot. Athiya and Rahul have been added to the list.
The post Actress Athiya Shetty uses cricketer K. L. Rahul's clothes! Photo viral appeared first on Loksatta.
.