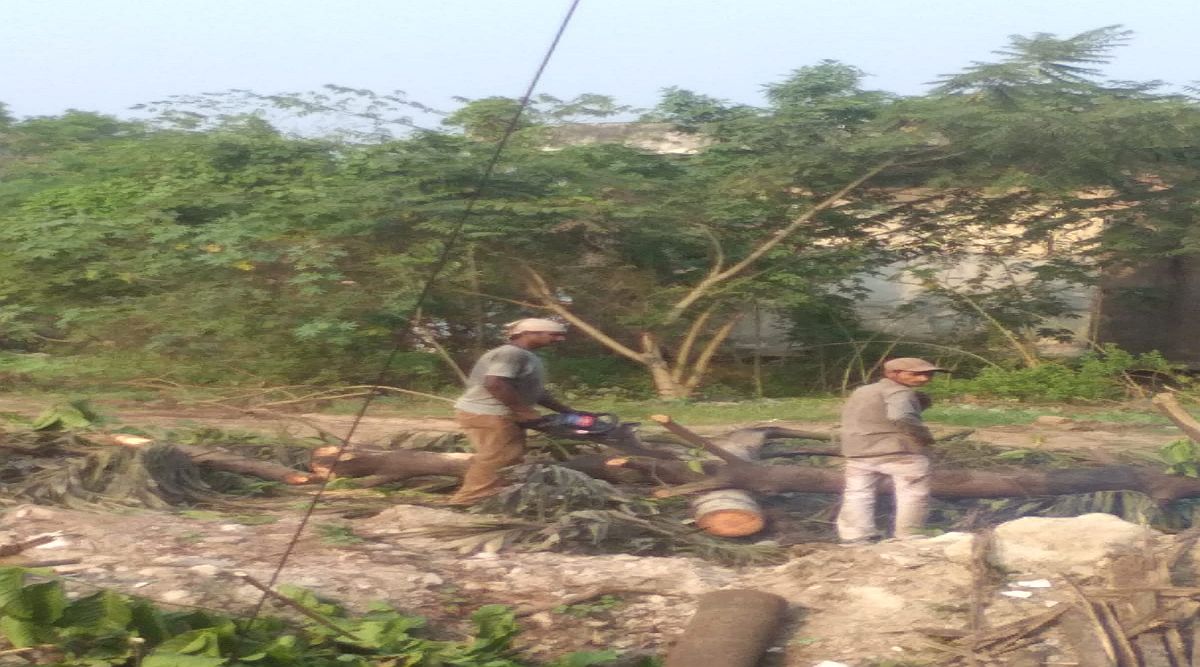 Navi Mumbai: Tree felling in Thane Belapur MIDC has become controversial. Citizens say that all the rules of deforestation have been laid down, but MIDC officials say that everything is being done according to the rules.
Social activists, political parties and ordinary citizens have alleged that large scale illegal logging has been taking place in Thane Belapur Industrial Estate since time immemorial. Salim Sarang, an observer from the Nationalist Congress Party (NCP), has accused the government of cutting down 29 trees in a building under construction without any reason.
Work on the bullet train is also in full swing. Anarjit Chavan, an RTI activist, alleged that notices were not posted on the trees, while objections and suggestions were called for in the Navi Mumbai newspaper.
MIDC officials are also refraining from providing information on deforestation in Mahape and Pavane areas. Many villagers, including Vishwanath Gharat, expressed the view that the villages look deserted due to deforestation.
The MIDC has followed the K Leli deforestation rules, but action will be taken if any rules are found in it.
– Satish Bagal, Regional Officer, Maharashtra Industrial Development Corporation
The post Deforestation in MIDC illegal? appeared first on Loksatta.