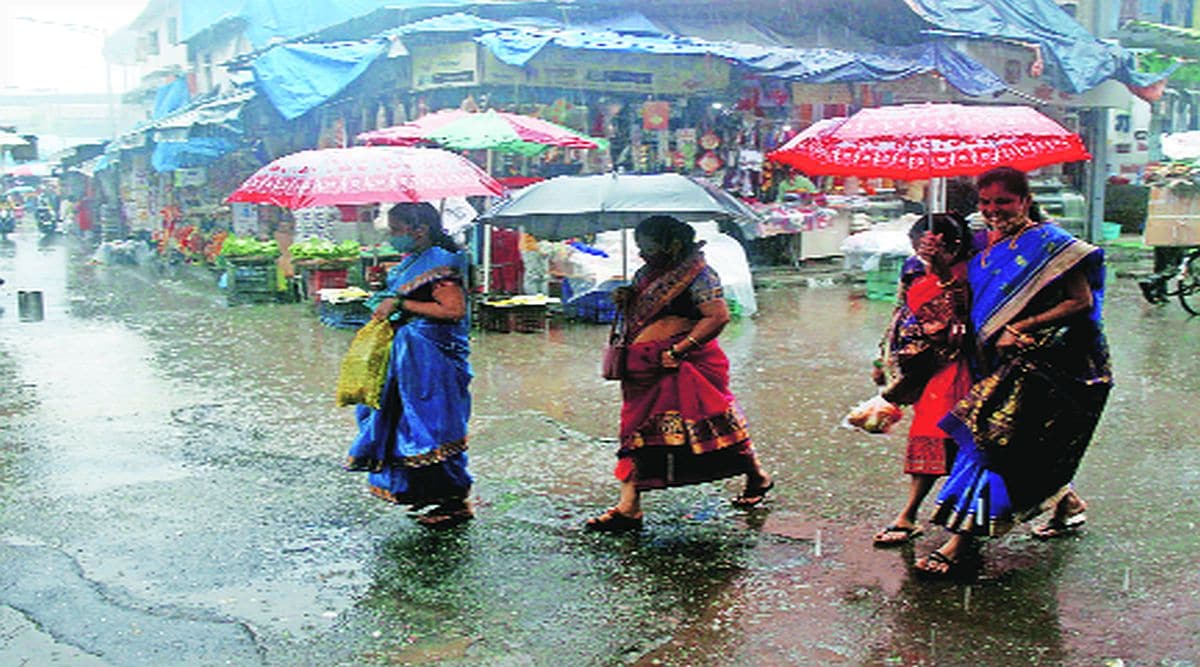 Decreased visibility due to fog, sleet due to decrease in temperature
Thane: Heavy rains lashed Thane district since Wednesday morning. Heavy rains lashed some parts of the district in the afternoon. However, this emphasis did not last long. Due to unseasonal rains, the temperature had dropped significantly since morning. The city of Thane witnessed foggy weather due to afternoon rains.
It started raining profusely in the morning in rural areas including urban areas of Thane district. This caused a lot of people to go out of their houses for work. Cloudy weather was witnessed in the district since early morning. Heavy rains lashed Kalyan-Dombivali town in the afternoon. As a result, vendors carrying vegetables, fruits and other items for sale on the streets had to close their shops and go home. Ambernath, Badlapur city was getting sparse showers till 10 am. It rained heavily here in the afternoon as well. After four in the evening, however, the intensity subsided. It has been cloudy in the entire district since Tuesday afternoon. Along with Ambernath taluka, Murbad and Shahapur talukas also received light rain throughout the day on Wednesday. As a result, citizens were stranded in many places. Due to heavy rains in some parts of Bhiwandi city, rain water was seen on the roads here. Meanwhile, the rains had caused sleet in the atmosphere. Garva increased more in the evening.
The post Heavy rains in Thane district appeared first on Loksatta.