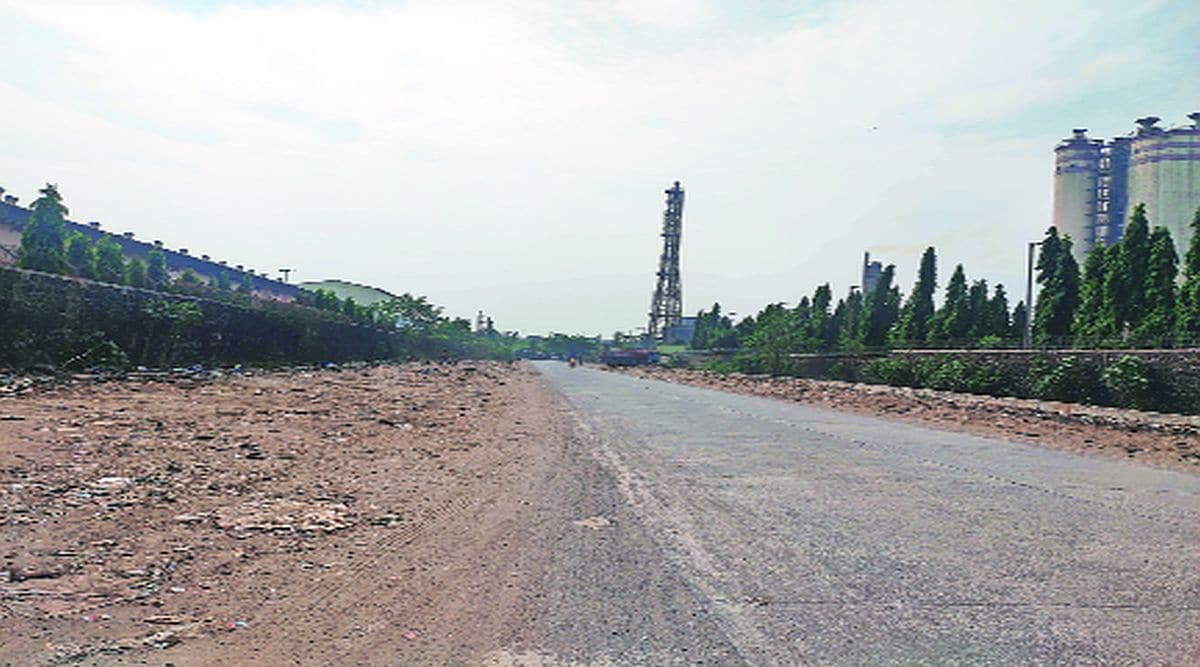 MIDC neglects parking development; Risk of accidents with traffic jams
Panvel: Despite repeated requests from industrialists for parking development in Taloja Industrial Estate, funds from MIDC have not been met. Therefore, the vehicles coming to the companies here are being parked near the road. This is causing traffic jams and accidents. This has also led to the accident of two-wheelers.
After the accidents at Taloja on Monday, the issue of vehicles here has come to the fore once again. Entrepreneurs here have expressed strong dissatisfaction with the infrastructure. The state governments are also claiming to have an industry-friendly policy, but the industry association in Taloja Industrial Estate has expressed the view that basic facilities are not being provided to the industries in reality. He also accused the Industrial Development Corporation (MIDC) of ignoring its demand for a separate parking lot.
The Taloja Industrial Estate has a parking lot with a capacity of 300 vehicles near Tondre village. But the subject of its development is currently in court. Due to potholes and mud, drivers do not park their vehicles here. As a result, these cargo vehicles are parked along the roads. It also includes vehicles filled with hazardous chemicals and gases. Therefore, there is a possibility of a major accident. Traffic is being disrupted and traffic jams are occurring during rush hour. Entrepreneurs' Association TMA has demanded alternative parking space as the issue of parking is in the court. But MIDC has also ignored this.
Several reminders from the police
The traffic police have also repeatedly sent reminders to MIDC to repair potholes and speed bumps. But MIDC officials are ignoring this. Currently, the traffic police have demanded to fix a speed bump near the check post. However, for the last several months, the roadblock has not been repaired. On the other hand, new speed bumps have been constructed on the road from Padghe village to Rodpali flyover, but no white stripes have been shown there. Accidents are happening here due to the darkness in this place. Requests have been made in writing to the Industrial Development Corporation (IDC) to start a new car park, provide facilities in the existing car park and repair potholes and speed bumps in the roads, said Sunil Sawant, an official of the transport department.
Entrepreneurs have been demanding parking for many years. No action was taken against him. Due to court disputes in the existing parking lot, facilities are not available there. So the serious question is where to park the vehicles. The TMA has received a number of complaints that MIDC's hopes are being dashed. We have informed this at the senior level of the government.
-Shekhar Sringare, President, TMA
The post Heavy vehicles at the bottom on the road appeared first on Loksatta.