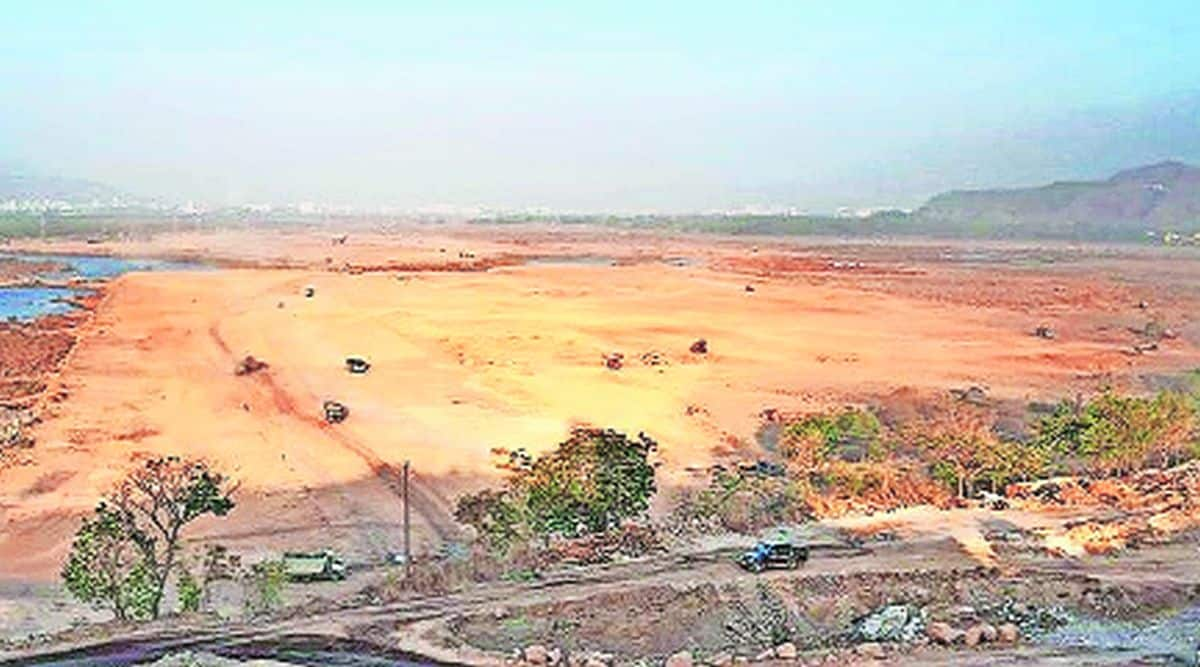 A warning to enter CIDCO and agitate when the time comes
Navi Mumbai: Navi Mumbai Airport On Tuesday, the project affected people are adamant on naming Patil.
The situation was quiet for some time due to Corona's situation, so the opposition stormed the airport. He was alleging that the agitation for naming Patil had stopped. But d. Ba. The agitation to name Patil has never stopped and it will not stop unless his name is given to the airport, said former MP Ramsheth Thakur.
The leaders of the project affected people announced that the second season of the battle for naming Navi Mumbai International Airport has started from the rally held at Vishnudas Bhave Natyagriha in Vashi on Tuesday. Loknete D.B. The gathering was organized by Patil Navi Mumbai International Airport All-Party Action Committee. Action Committee Chairman Dashrath Patil, MLA Prashant Thakur, Bhushan Patil, Rajesh Patil, Manohar Patil, former MP Sanjeev Naik, former Mayor Jaywant Sutar, Dashrath Bhagat and various dignitaries were present on this occasion. At this time Ramsheth Thakur said that Navi Mumbai belongs to everyone. But everyone's identity is important. Our identity d.ba. Patil. Every Navi Mumbai resident wants his name to be given to the airport. We will not rest until the airport is named after them. Ramsheth Thakur warned to enter CIDCO and agitate if the time comes. On the other hand, Dashrath Bhagat on 13th January. It is Patil's birthday. Therefore, the direction of the next agitation will be announced on January 1. Until then, Bhumiputra Melave will be organized by the department wise action committee, informed the chairman of the action committee Dashrath Patil.
Hollow promises
D.B. Patil has been struggling since 1970 when CIDCO came. But CIDCO was only giving promises. Land was acquired but 12.50 per cent, 22.50 per cent was received only on paper. The government has to stop with the rate of agitation, hopes were expressed this time.
The post Project-based insistence on airport naming appeared first on Loksatta.