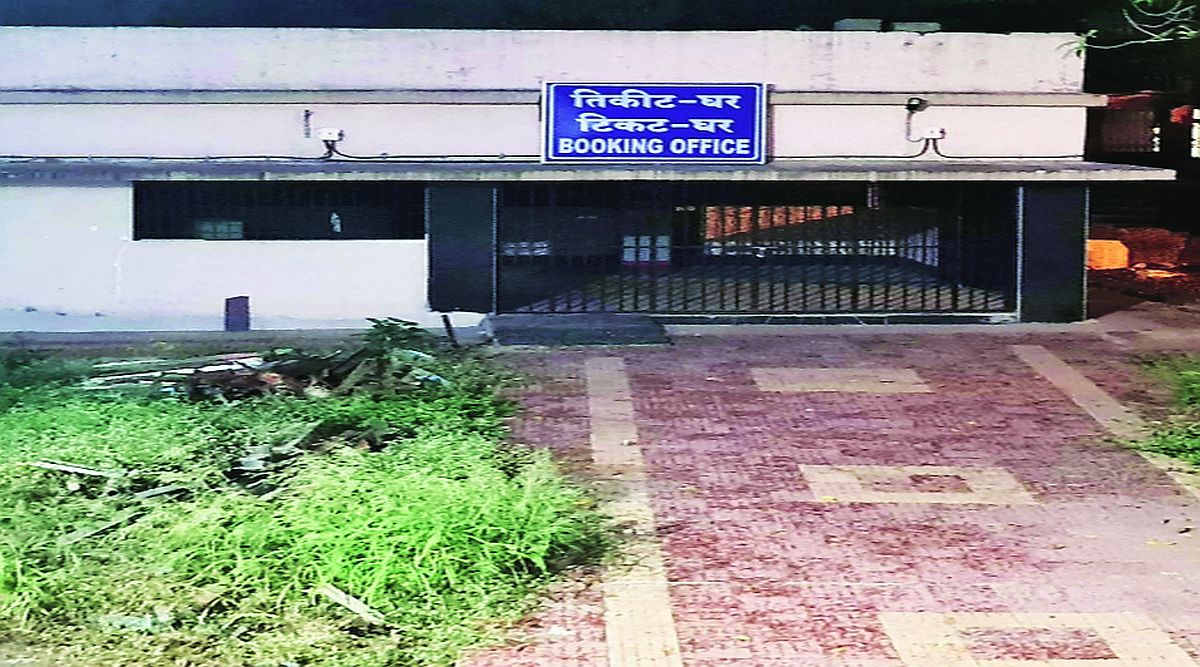 Dravidipranayam for passenger tickets
Dombivali: Railway passengers are expressing their displeasure as the railway administration is not starting the ticket house which has been completed for the last few months near Thakurli East railway crossing. Passengers currently have to go to Thakurli West Flat One to get a ticket or take the ticket window in the east towards Mhasoba Chowk towards Kalyan.
Although there is a ticket window at Mhasoba Chowk Kalyan side in Thakurli East, it is far away. Passengers have to go through Hanuman Mandir Road, Santwadi to get to the ticket window. Passengers coming from Pendsenagar, Saraswat Vasahat, Ganesh Mandir, Mahila Samiti, Nehru Maidan area of ​​Dombivali find the window in Mhasoba Chowk area far away. Passengers often face traffic jams on their way to Mhasoba Chowk. As a result, passengers from Dombivali, Mahila Samiti School, Chole area are not ready to go to Mhasoba Chowk ticket window, said the passengers.
A new window has been constructed near the Thakurli East railway crossing six months ago. There is a window next to the new staircase. This allows passengers to get a ticket and go directly to the platform. As this window is closed, passengers coming from Dombivali East, Thakurli East have to take the new stairs to the road west of Thakurli. Mandar Abhyankar, a regular commuter from Thakurli, said that he had to take a detour and go to the ticket window on the new platform to get a ticket. Passing up and down stairs for tickets is a big challenge for passengers. Passengers said that such fluctuations are not possible for senior citizens. Many travelers do not buy tickets and travel to avoid this Dravidian pranayama.
The technical, construction work of the new ticket house is still pending. The ticket house will be launched soon after its completion.
– Praveen Patil, Public Relations Officer, Central Railway
Passengers are demanding that the ticket window near Thakurli East railway crossing should be started by the railways. At present you have to go to the back (155) and get a ticket. In this, the passengers get sick.
– Mandar Abhyankar, Pravasi, Thakurli
The post Thakurli East train ticket window closed appeared first on Loksatta.